If you were to head on a two-week vacation to your dream holiday destination, would it be safe for you to spend most of your time soaking up the sun on the beach? Probably not.
As we are slowly but surely entering the autumn season and everyone wants to keep their summer glow for a little longer, there's a particular ongoing debate – related to sun exposure and how dangerous it is – among us.
It's become a well-known fact that repeated sun exposure dramatically increases skin wrinkling and may even lead to skin cancers.

So, what's the solution if you'd still like to walk around your holiday destination flaunting the look of a right-off-the-beach tan? Self-tanning. But is it, really?

As we delve deeper into the answer to this question, we'll discover not only how self-tanning works and why it's not the ideal thing to do for your skin, but also how you can make it less damaging for yourself.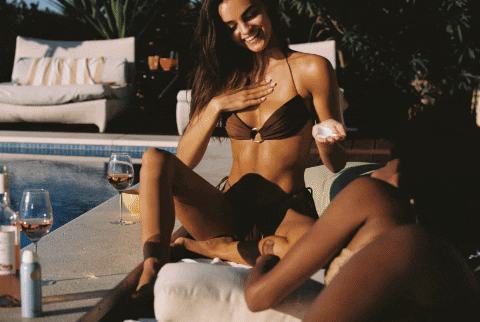 Everything you need to know about self-tanning:
How does self-tanning work?
Surprisingly enough, self-tanning could generate free radicals, induce skin aging and DNA damage, lower Vitamin D production, and irritate the skin.
The mechanism behind self-tanners (as well as spray tans) that create the look of tanned skin is all about the active ingredient used in tanning solutions: dihydroxyacetone. It is the most widely used and most efficacious active ingredient in self-tanners as well as the only ingredient currently recognised as a self-tanning agent by the US Food and Drug Administration (FDA).
Also known as DHA, it is a simple carbohydrate that the fermentation of glycerin can derive.
DHA can be extracted from natural sources such as beets and cane sugar, and the reaction that follows is known as the "Maillard reaction".
What's the Maillard reaction?

When you apply a product containing DHA, it reacts with the amino acids in the top layer of your skin, the stratum corneum. This generates pigments called melanoidins, which darken your skin color (imitating the natural tan created by melanin), the same process that leads to the caramelization of sugars and the browning of bread. The process starts within two to four hours after applying DHA and continues for 72 hours.
Thanks to this, the resulting tan can last up to 10 days but will start to fade gradually within three to seven days as you naturally shed dead skin cells.
How does self-tanning affect your skin?
Once the Maillard reaction is triggered, here's what's bound to happen:
So, how can you make self-tanning less damaging?
Would it be an option to use a "DHA-free" self-tanner instead?
DHA-free formulas are no safer than regular self-tanners.
As previously stated, U.S. federal regulations recognize only DHA as a sunless tanning agent. As DHA is the actual substance that makes self-tanning products dangerous for your skin, brands have been promising to offer "DHA-free" self-tanners instead. DHA-free self-tanners are supposed to be all about obtaining a gentler, more gradual glow, that's generally healthier than regular tanning products.
However, alternative technologies exist with the capability to impart an artificial tan to the skin. If you go on to take a look at the ingredients list of any DHA-free self-tanner, you'll see that the active ingredient is called erythrulose. You might be surprised to find out that it's essentially the same thing as DHA, with the two of them being similar in composition. It is found naturally in red raspberries.
"Applied by itself, erythrulose takes longer to produce a tan, and the resulting tan fades quicker. The tan produced is also more red than brown in appearance." – The Journal of Clinical and Aesthetic Dermatology
So, you might be wondering if there's no way to reduce the harmful effects of using self-tanners.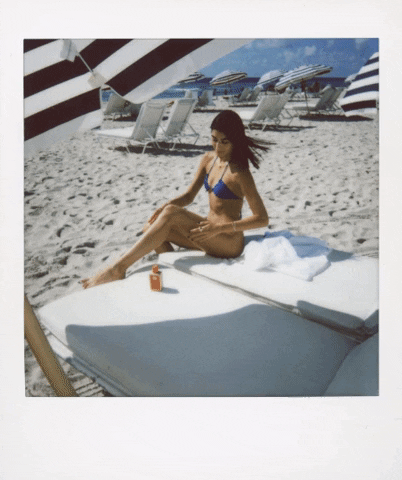 How can you use self-tanner safely?
Apply self-tanner at night. Researchers have found that the excess free radical production is reduced after four hours. Thus, if you do your self-tanner application at night, by morning, you won't need to worry about the excess of free radicals.

Sunscreen is a must after applying self-tanner. If you do need to go out in the sun within four hours of applying a self-tanner, be religious about wearing an SPF 30 formula with at least 15-20% non-nano zinc oxide.

Apply topical antioxidants. Applying antioxidants – such as Vitamins A, B3, C, and E – before and after using self-tanner could help to minimize free radical damage from DHA.

Take an antioxidant. Among the safest and most beneficial antioxidants to take orally are Vitamin C, Vitamin E, Selenium, Zinc, and Phenolic compounds. There's a wide variety of sources where you can take your antioxidants from; for example, different types of Phenolic compounds can be found in different foods: Quercetin (apples, onions), catechins (tea, cocoa, berries), resveratrol (grapes, peanuts, berries), coumaric acid (spices, berries), anthocyanins (blueberries, strawberries).
Healthy Self-Tanning Alternatives?
Self-tanning can be both harmless and luxurious at the same time.
Apart from the unwanted smell, the main benefit of using a naturally derived DHA is that it's made to react in the top layers of our dead skin cells, meaning it's much less likely to end up in your bloodstream – unlike chemical DHA's.
With all of these in mind, we've curated a careful selection of harmless and luxurious self-tanners that we brought into our online shop.
Soleil Toujours Organic Daily Sunless Tanning Serum
It is a sunless color serum, formulated with plant-based DHA and 70%+ organic ingredients. This serum's delivery system quickly penetrates and absorbs, unlike other formulas that merely sit on the surface of the skin. With daily use, a natural color develops and has no orange tint.
Soleil Toujours Organic Sunless Tanning Creme
The 70%+ organic formula treats your skin to a truly healthy glow. Plant-based DHA creates the most natural tan while powerful antioxidants work to soothe and protect your skin. Odor neutralizing technology, combined with natural fragrance, make this a unique sunless experience.
Oskia Adaptive Tan Drops
A unique skin conditioning Tri-phase natural self-tanning drops formulated with naturally-encapsulated DHA, super nutrients, anti-oxidants, and OSKIA's natural Melanin Complex to provide a healthy glow within hours that gently deepens over time.
100% natural and vegan, this Tri-Phase formula: a) tans instantly, b) boosts melanin, and c) tans deeply thanks to their natural micro-encapsulated DHA that penetrates deeper for a longer-lasting tan. With a refreshing natural Jasmine & Mint scent, the tan will last up to 10 days.
When you decide you'd like to put on that summer-ish glow even during the autumn-winter season, here's what we suggest you keep in mind:
Don't forget to exfoliate beforehand.

Whether you prefer spraying it, applying it with a mitt, or whether you like a cream texture or a serum, we've got you covered. Literally!

Always remember to finish off your routine with a hefty layer of SPF after applying self-tanning products.

Don't transform self-tanners into a habit. Self-tanners, just like every other cosmetic product that you use, work best (and healthiest) if you choose to only use them seasonally or during times when you really want to have that summer-ish glow. As always, less is more.
Sun exposure isn't healthy for your skin.
Using self-tanning products isn't much healthier either.
But if you a) go for the harmless self-tanners instead and b) keep in mind a series of must do's before and after applying self-tanning products, you can reduce the negative impact it has on your skin to a minimum. Brands such as Soleil Toujours and Oskia are here to help, and so is our advice on how you can use self-tanners safely. By combining these two pieces of advice whilst using self-tanners, you will a) reduce free radicals to a minimum, b) avoid skin aging and DNA damage, c) keep vitamin D production under control, and d) avoid skin irritation.
Thus, self-tanning could be a better alternative. But only if done responsibly.